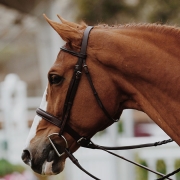 I cant say enough positive things about Maureen and her stable facility! I started back in 2003 with Maureen as my dressage instructor and am now a practicing equine veterinarian. Maureen's approach to horsemanship and training has provided the strong foundation I needed to work so closely with horses and even 16 years later I am still using the skills she taught me! Maureen is also the only person I would trust to care for my horse while I was away in veterinarian school; her judgement is sound and she always makes decisions that are the best for the horse. My horse and I count ourselves truly lucky to have found Maureen and the family that is Kenhold Equestrian.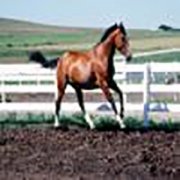 I have been at Kenhold for seven years, first as a student and now as a boarder and student. As an instructor, Maureen is firm and patient. She explains the key principles of riding clearly and I find it easy to do what she is explaining. I appreciate her because she works with you as an individual.  She finds a way to explain concepts that work for me and she also has continues to learn more ways to explain things by taking clinic herself. My twenty-two year old mare appreciates the care and affection she receives from Maureen as well. Maureen is very genuine and honest about what my horse needs to keep her in good shape so I continue to ride her. My mare is healthy and happy. As a novice owner, Maureen has taught me how to care for my horse.  The hay fed to the horses is high in quality. I appreciate Maureen for her knowledge about horse care and her skills as a instructor and in horsemanship. I feel my mare gets the best care possible and I would recommend boarding at Kenhold to others.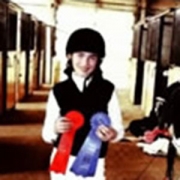 Our daughter Erin has been riding at Kenhold and taking lessons in dressage from Maureen for the last six years. When we were searching for a riding instructor we choose Maureen because of her experience and professional credentials but even more so because of her honest and straightforward character. With no prior horse experience ourselves, it was very important to us that the person teaching our daughter, and later on, also boarding our horse, was someone we trusted completely.
Over the last six years our level of trust in Maureen's judgment, dedication and integrity has only increased. As an instructor, she has an excellent rapport with our daughter. Hard work and focus are always required and praise is given if earned but not otherwise. However, Maureen's tone is always positive and respectful. In addition, Maureen has frequently arranged for other highly qualified dressage instructors to come to Kenhold to give clinics for interested riders and Erin has found those to be very helpful and interesting. Maureen has also been very generous with her time and services in preparing Erin to participate in riding competitions and off-property trail rides; activities which would not otherwise be possible for Erin to do.
We relied on Maureen's expertise when we decided in 2006 to purchase a horse and were very pleased with her thoroughness and her knowledge base which, ultimately lead  us to buy an excellent horse, perfectly suited for Erin. We greatly appreciate that Maureen ensures that proper procedures be followed when dealing with the horses at Kenhold. It is clear that the safety and well-being of both the animals and the riders is of paramount importance. We know that she is completely dedicated and attentive to the horses in her barn and can be relied upon to notice any health issues and to advise us as soon as possible about any action which should be taken: in this we have complete trust in Maureen's judgment.
As a result, Erin has greatly advanced her riding skills and knowledge of horses and has developed a strong work ethic and discipline. Most importantly, she loves riding, she loves horses and is always eager to come to Kenhold.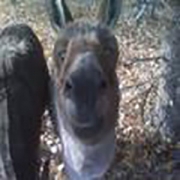 After spending many years at the stable watching my daughter ride and jump her horse, I decided to fulfill my own love of horses and began riding as well. I soon realized it wasn't as easy as it looks and decided I needed the coaching from someone who could work with both myself and my newly purchased horse Lexie, a 6 year old Morgan. Lexie and I moved to Kenhold to begin training with Maureen last year and through her patience, encouragement and experience working with young horses we have come a very long way. She is helping us both develop the strong basic skills to continue to build on and through this the bond and partnership between me and my horse continues to grow. The facilities are immaculate as is the quality of the care for the horses. Lexie enjoys her new home, her fellow equine buddies and obviously her feed as she continues to keep her girlish figure despite her consistent rides each week. This is a terrific place to ride, in a warm,friendly environment. Thanks!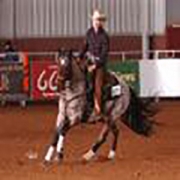 Maureen Kenney, owner-operator of Kenhold Equestrian Stables, has established a very credible boarding and training facility; her dedication to excellence is best seen through her young equestrian students who develop the ability to go onto many riding disciplines. Keep up the good work!!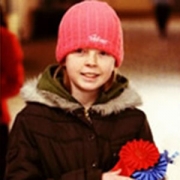 Maureen Kenney is a gifted teacher. Her love for horses and her ability to connect with her students makes her an outstanding riding instructor. Maureen's strength lies in her knowledge of proper riding biomechanics and rider postural awareness. In the years my daughter has worked with Maureen, she not only became a better rider she became aware of the work ethic and responsibility necessary in caring for large animals.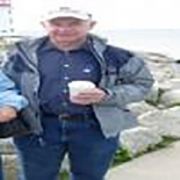 The owners of Kenhold Equestrian Stables live on the property and are actively involved in the attention to detail that is required to properly care for horses at a riding stable.
One of the most important management tools in caring for horses is the provision of adequate daily exercise. The horse is a continuous grazer and tends to be much more content in an environment where it has room to move.
Kenhold Equestrian Stables has extensive turnout space so that the stable can provide the necessary exercise needs for horses boarded on the premises. The paddocks are quite large and the farm is able to provide individual turn out areas for horses that need that type of care or group turn out for horses which are happier with company. 
Kenhold Equestrian Stables spends the time to access quality forage so that the horses under their care receive the best nutrition they can provide. The horses are well fed and well cared for by experienced personnel. It has been my observation that husbandry standards are maintained at a high level. Horses at the stable receive appropriate immunization and regular parasite control.  Day to day care and individual needs of horses are provided by experienced staff.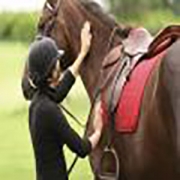 I've been boarding at Kenhold Equestrian since I moved to Calgary early October 2008. My tb gelding Milo has flourished under the care of Maureen and her associates. Milo arrived to Kenhold from Ontario skinny, with crumbly feet, and a sore mouth. He got his teeth floated in the spring of '09 by the equine dentist that comes to the farm and has since put on weight, collects nicely, and is all around a happier horse. Under the attentive care of the barn's farrier, Milo is now completely sound barefoot, which I never thought could happen. The outdoor was newly completed when I arrived in 08′ and it has excellent footing, great rails, and is huge! I have a very busy schedule and don't get out to the barn as often as I'd like, but I know Maureen has my back. She watches the weather carefully and adjusts his blankets as need be, she also is great about giving me a phone call if anything is amiss with my clumsy boy. All in all, I am super happy with Kenhold Equestrian, and am so very glad I chose it as my new barn in Calgary.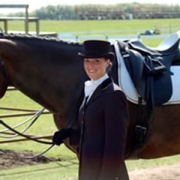 Kenhold Equestrian Center provides a safe, supportive environment for horse and rider whether the goal is recreational enjoyment or developing toward introduction to equestrian sport. Furthering education and understanding of horsemanship has always been encouraged to the riders here, which keeps the most important thing – the horse's best interest- in mind.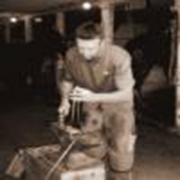 As farrier to Kenhold Equestrian it has been my pleasure to get to know the clients and their horses. It is so important to the overall well-being of a horse that all the people involved work together to get to know the horse and what is best for the animal. The horses at Kenhold Equestrian are treated to the very best attention and a fantastic facility, of course, run by fantastic people! Over the years my experience in dealing with the clients at Kenhold has been second to none. We share a caring, compassionate approach to horses.  I always look forward to seeing old friends when I visit Kenhold Equestrian and welcome the chance to make new ones.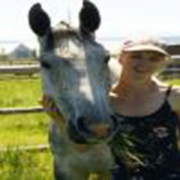 Kenhold is a facility that puts the care of your horse first. From feed to footing to training, you have a private farm with exceptional standards that are second to none. The people are warm and friendly and all are loving, dedicated horse owners. You'll never find a better home for your horse than Kenhold. It's where we ride!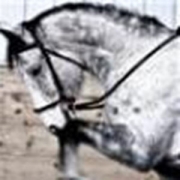 I have been riding and taking lessons now for 5 years at Kenhold Equestrian Center. I came from a jumping background of many years and thought I would try dressage. Maureen is an excellent instructor and has helped me start to learn how to ride and learn a totally different discipline than I was used to. I purchased my first horse while at this barn and have always received the most excellent care of my horse. I would definitely recommend this barn to anyone who wished to receive the best care and not have any worries especially if they had to go away for vacation etc.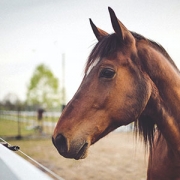 I chose to bring my horse to Kenhold because of the large pastures with safe fencing and because care is taken to ensure the horses are fed good quality square bales.  I like the fact that the hay is well spread and fed generously. I enjoy having access to both an indoor and outdoor arena, and of course nothing beats a heated facility in the middle of winter.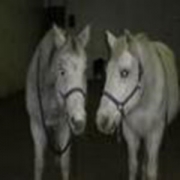 Since my arrival at Kenhold Equestrian Stables I have never been worried or concerned about the level of care my two horses have received. From my first meeting with Maureen it was evident that the horses' well-being was the top priority. I frequently work out of town and at Kenhold I have peace of mind knowing my horses are always in good hands while I am away. All matters at Kenhold are handled professionally without taking away from the friendly and welcoming atmosphere at the stable.